My work takes me around the world and wherever I'm performing – chateaux, clubs and living rooms for all sorts of occasions, from weddings and corporate events to private parties – the one thing that always remains true is seeing a room of people enjoy themselves through music.
Get in touch today and let's arrange a chat and make your event unforgettable. I'm great at the planning of events and enjoy getting to know my clients in advance to ensure that my performance and all the logistics will be perfect for you.
Do you have a favourite song or what about your first dance? Whether you want 150 people up and dancing to Queen, Abba, The Killers etc or a more relaxed cocktail atmosphere with lounge room classics from Michael Buble, Carole King, Lionel Ritchie and everything in between – let me know and I will bring the Pianoman entertainment!
Come and find me at one of my regular London gigs, I look forward to meeting you!
My clients say
I've had some great reactions from my private events - weddings, parties, corporates - London, UK and beyond!
"Every single one of our guests was blown away"
Nick Reeve is phenomenal. Just phenomenal. I think he may actually be my hero. He travelled all the way to a remote corner of Devon – to a beautiful little spot called Bantham – to a big field looking out over the sea. We'd hired in a fabulous grand piano to our big marquee, and as soon as Nick sat down to play after dinner, the magic truly began. He played our first dance, and then played solidly until long after midnight. Really hope someone was giving you drinks, Nick!!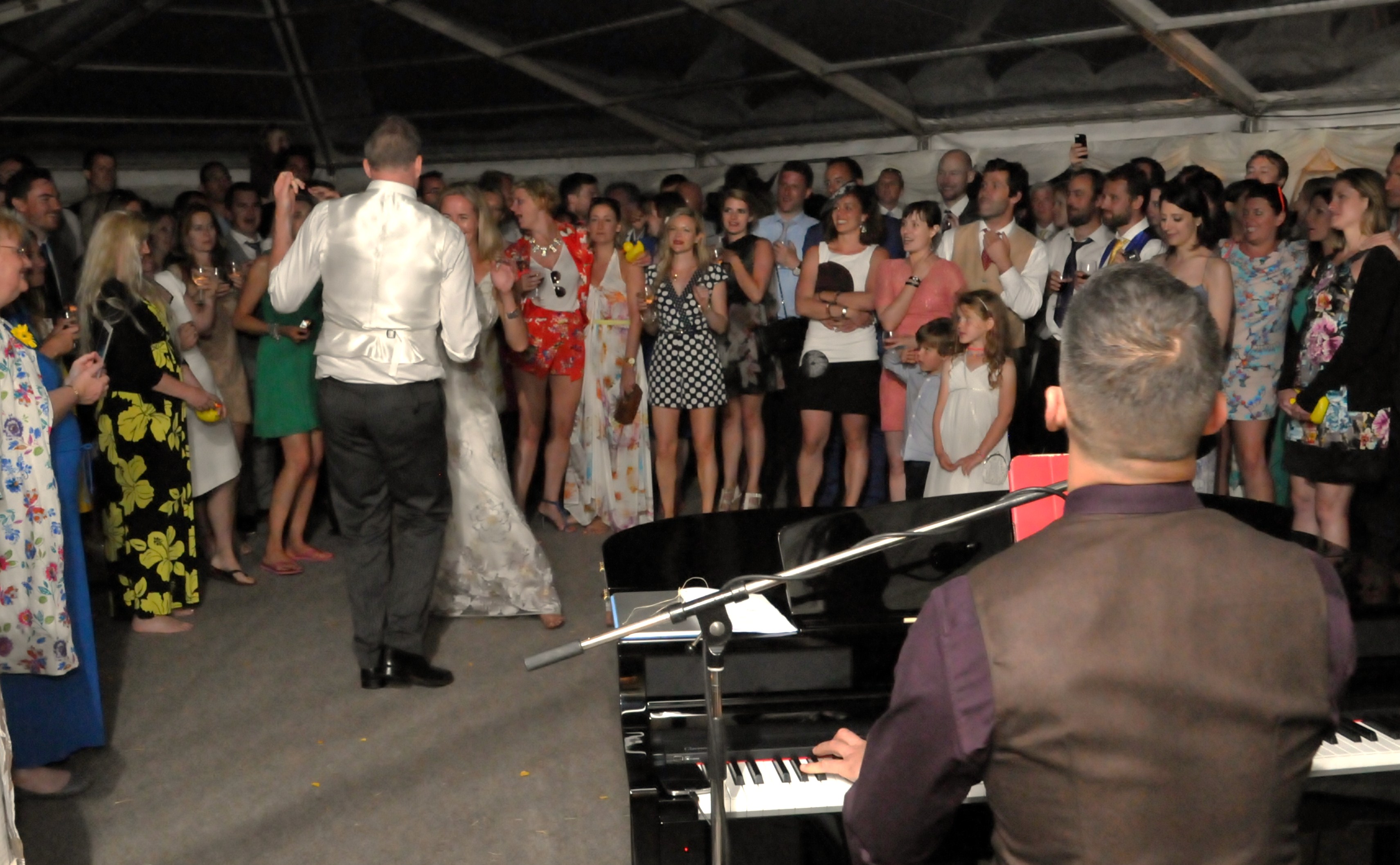 His repertoire is truly extensive, and our dance floor was packed from start to finish with very happy (and merry!) guests busting out some of their very best moves to an eclectic mix of Elton John, Billy Joel, Britney Spears, Glee… and so so so much more.
Every single one of our guests was blown away by his skills… Nick's name has come up in conversation so very many times since then from all those who celebrated on that very happy cider-filled day in a big sunny field.
Rob and I can only say the biggest thank you for making our very special day just so so so much more special.
Ester and Rob
"What you played was superb and really got people in the mood for dancing!"
You are a consummate professional! Having you play at the ceremony absolutely made it for me. Hearing your voice as I entered the house made my heart lift so I extend all my gratitude to you. Your choice of song for the exit was inspired!
Then came the evening, what you played was superb and really got people started and in the mood for dancing! It meant a lot to me having you there as I know you a little bit and you are such a lovely guy and I know you care so much about what you do and that makes it even more special.
Jo and Geoff
"Everyone loved the music"
A massive thanks to you for playing at our wedding. Everyone loved the music and we only wish we'd been able to spend more time on the dance floor! We'll see you at the Kensington piano bar as we'd love to hear more of you again!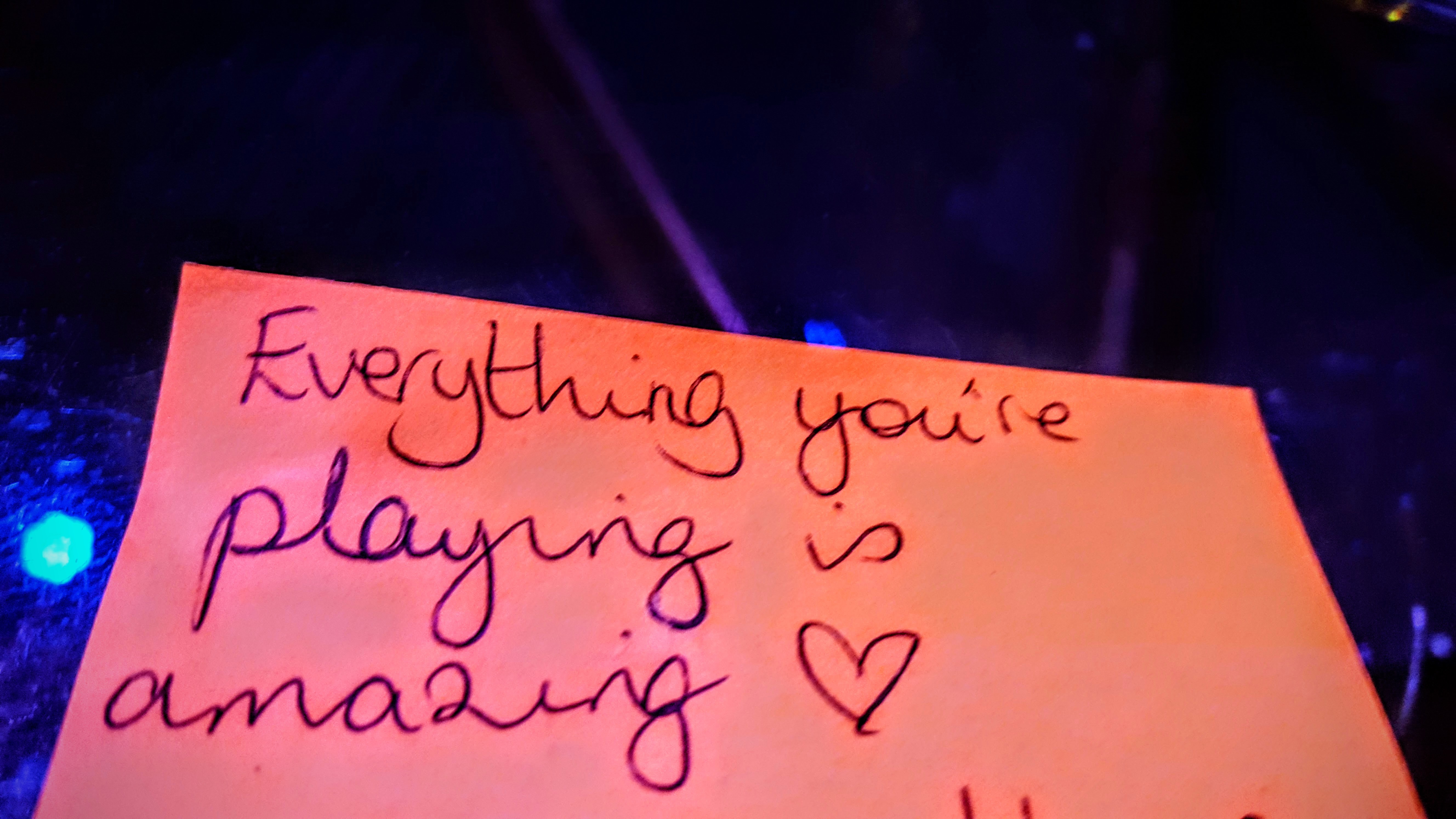 Lynda and Mike
"Absolutely incredible!"
Nick performed at our wedding in Bristol and was absolutely incredible! He kept the dance floor packed and there really was something for everyone. He was also a pleasure to liaise with – super-organised and accommodating, he couldn't have made things easier. Thanks again!
Hannah and Geoff
"You provided the perfect evening's entertainment"
I just wanted to get in touch to say a huge thank you for playing at our wedding. You were everything we hoped for, and everyone thought that you were fantastic, and that included several musicians! Well done for dealing with a noisy and enthusiastic crowd so well too.
And thank you for all your work sourcing and organising the piano. It was certainly worth it as it looked and sounded amazing. You provided the perfect evening's entertainment.
Chloe and Tom
"A fabulous performance which really impressed all of the guests"
We used Nick at one of the weddings that we arranged for clients in Southern Italy. He did a fabulous performance which really impressed all of the guests and added to the uniqueness and memory of a wonderful wedding celebration in Italy.
Emma Wood, Luna Rosa Wedding Planners
"Such a wonderful evening!"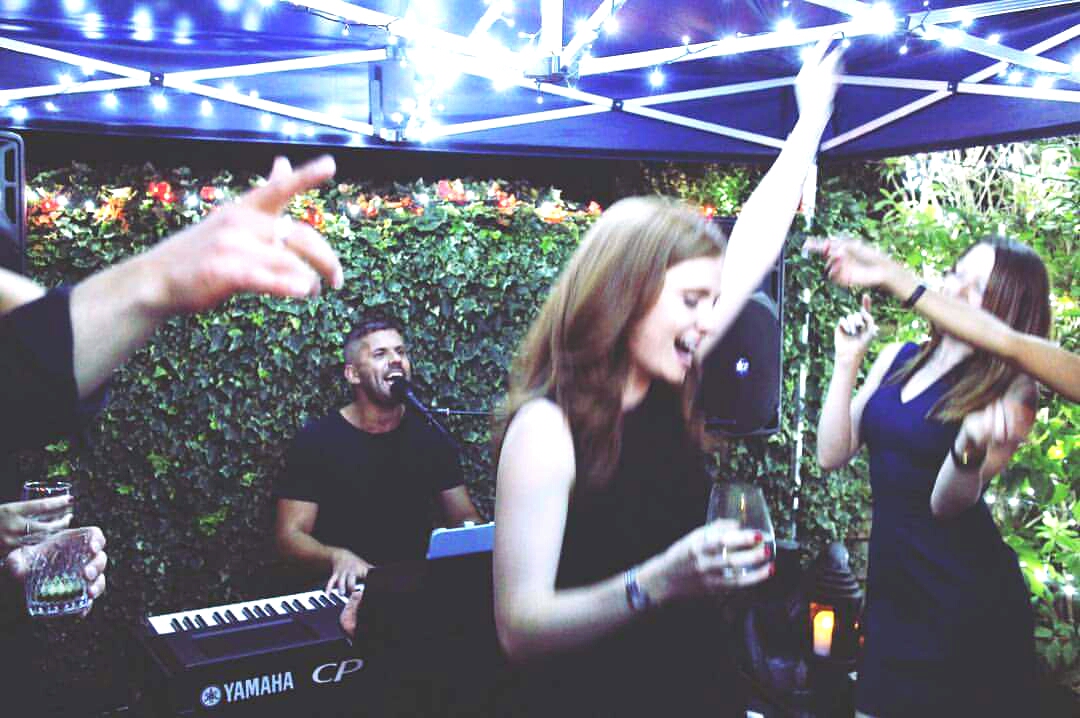 Thank you Nick for such a wonderful evening!
Rach